Product Description
The ZGlove provides:
1. Mild graduating compression to increase circulation and improve muscle response and recovery,
2. SPF 50+ built into the fabric which never washes out,
3. Four way stretch fabric to increase comfort, giving a second skin fit,
4. Quick dry and moisture wicking properties,
5. Antibacterial function prevents odors,
6. Double layers to increase protection of the skin from scratches, injuries, and potential infection.
Wear ZGlove sleeves to prevent injury and manage pain. Injury prevention is key to a higher quality of life. Let ZGlove Arm and Leg Sleeves assist you in your fitness and health goals. When you feel better, you perform better!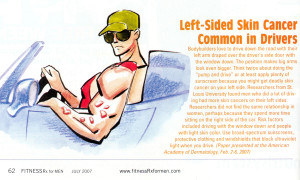 Read more at Fitness Rx for Men